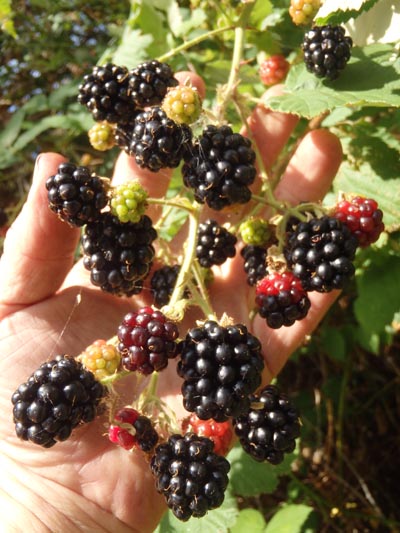 July 16 - 20, 2023
Wild Fruits Rendezvous
with Green University instructors and friends | Hells Canyon, Idaho / Oregon
The Wild Fruits Rendezvous is an opportunity to stuff the belly and stock the cellar with delicious feral apricots, plums, blackberries, and mulberries. This is vacation time away from Green University® LLC. It is not a class, so we do not charge fees, nor does anyone get paid. It is a time for friends and family to come together, collect wild foods, and process them to enjoy throughout the coming year. Bring along your own portable canning equipment to cook jams, jellies, and canned fruits for the cellar.

Green University LLC neither organizes nor leads the Wild Fruits Rendezvous, and the informal gathering typically happens whether we show up or not. This event is a open to friends, family and Green University Immersion Program students and alumni. Others wishing to join us, please send us a note to share a little about yourself, and what skills, knowledge, experience, or equipment you can contribute to the tribe.
Interested in Green University® LLC classes and events?
See our full schedule!
Looking for an extended immersion experience at a discount price?
Join us for a semester or a full year!
---
Hello Thomas,

I hope you are doing well and enjoying all the abundance of summer.

Thank you once again for accommodating us at Hells Canyon. We all had a wonderful time. I think Sara caught the foraging bug. She says she can't get the trip out of her mind! Sara is paying extra attention while reading Shanleya's Quest to learn the plant families. Willow is super enthusiastic about reading it again and again since she met you. That is really exciting for me particularly because it is so important that Willow has a good understanding of the natural world and the magic of interacting within it.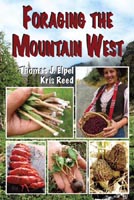 We have plans to harvest and preserve plums, pears, huckleberries, apples, and cherries from our area in the coming weeks. We are highly interested in the wild rice harvest in St Maries. (I need to get started on making our knocking sticks real soon.)

I am really enjoying Foraging the Mountain West, the writing style makes for easy reading. I like the casual conversation and stories surrounding the plants. I will read it cover to cover. My compliments to the authors!

Take care,

Bryan, Sara, and Willow