Green University® LLC Presents...
A Botany and Foraging Extravaganza!
Botany and Foraging Intensive
with Thomas Elpel
Pony, Montana. August 1 - 15, 2018
Would you like to polish your plant identification skills and feast on wild edibles? Join Thomas J. Elpel for an intensive two weeks of botanizing, wild food foraging, camping, and exploring diverse landscapes of southwest and southcentral Montana.



This intensive is geared toward developing proficiency in plant identification using the patterns method of plant identification outlined in Tom's book Botany in a Day: Related plants have similar characteristics for identification, and they often have similar uses. Learn these patterns here in Montana and apply them anywhere in the world. Learn how to instantly recognize thousands of plants according to the proper families. In addition, learn to identify those plants to the correct species, and learn how to key out new and unfamiliar plants that don't match previously memorized patterns.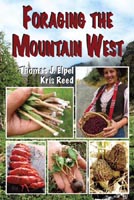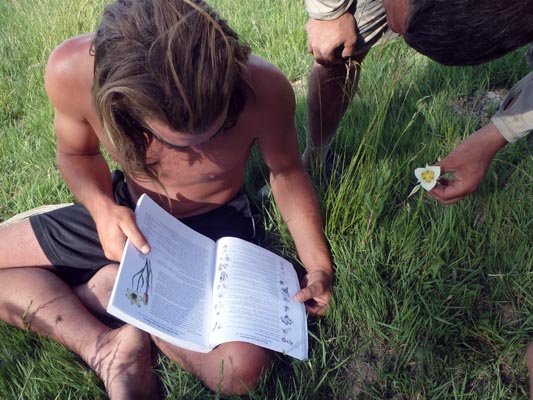 The adventure begins at Tom's house in the foothills of the Tobacco Root Mountains in southwest Montana. We'll start with the basics, covering core plant families and introductory foraging. Then we'll begin a gradual migration across the state, identifying plants and foraging for wild edibles wherever we go. We'll discover and utilize many of the wild edibles covered in Tom's book Foraging the Mountain West. We'll be camping and caravaning from place to place, spending about three days at each location as we move eastward from Pony to Bozeman to Livingston to Columbus to the Pryor Mountains and Big Horn Canyon.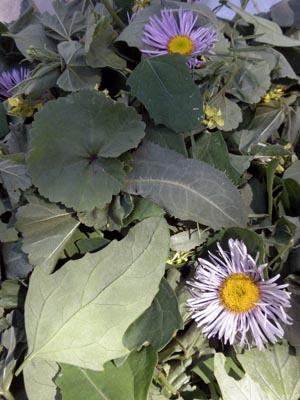 Learn primary and secondary patterns for identifying plant families, and learn special skills that cannot be taught in a book, such as how to identify plants by smell or taste. August is berry season in Montana, so we'll collect serviceberries, huckleberries, raspberries, currents, wild strawberries, and more, plus lots of edible greens, starchy roots, and other goodies. We'll bring equipment for field canning and preserve surplus food for winter.

Bring your own wheels if you can, and if possible, allow room for passengers who need transportation. We'll consolidate as much as we can for the journey. Tom will bring canoes to allow botanizing along rivers and lakes. We'll identify plants and forage for wild foods in diverse habitats ranging from valley bottoms to mountain tops. Along the way, we will explore basic geology, observing how the underlying strata affects soil quality and influences which plants grow there and how vigorously they develop.


Please come self-sufficient for breakfast and lunch each day. We'll enjoy communal meals together each evening, with group members taking turns doing the cooking. Bring any garden veggies or wild game you can to contribute to the community pot. You will be able to purchase supplementary groceries as needed, and we may pick up and butcher a roadkill deer along the way, which is legal in Montana.

The class ends on August 15th in southcentral Montana, just in time for the August 15 - 20th 100th Crow Fair Celebration. We'll visit there for a few days, returning to Pony by August 19th.

Whether you are a novice or experienced botanist and forager, this is a unique opportunity to spend one-on-one time with Tom Elpel, improving your plant identification and wild food foraging skills! Cost: $750. To register, please fill out and mail in the Medical History (PDF) and Liability Waiver and Release (PDF) forms, along with a check for $250 to reserve your spot. The balance may be paid upon arrival. Or register online through the shopping cart system and send the paperwork separately.
Interested in more classes and events?
See our full schedule!
Looking for an extended immersion experience at a discount price?
Join us for a six-month semester or a full year!