"Real results require real change. It's not about working harder. The key is in conserving materials, energy, money and time to get more out of what you have. Since all things are connected, saving some of one tends to lead to savings of the others in a positive feedback loop that just gets better and better. Conserving energy conserves money which conserves time since you don't have to work quite as much. And if you have time to spare then you can achieve your greatest Dreams."
--Thomas J. Elpel
Escaping the Job Trap
Internship FAQ's
Wilderness Survival, Sustainable Living, and Green Business Development
Questions:
---
What sort of house rules do you have?
Fortunately, we've never had issues we couldn't resolve amicably with our interns. The ground rules are pretty basic. We have a family atmosphere with children, plus we are mildly conservative ourselves, which translates to living healthy in mind and body:
No smoking or drug use allowed.
Consume alcohol exceedingly sparingly, or not at all.
Use good, clean language at all times.
Please minimize use of the Elpel family's personal space.
Clean up your own messes.
Recycle everything possible.
Take your turn with everyday chores like cooking and dishes.
As long as we are all reasonable, then we won't need a lot of rules!
Our base of operations is at River Camp, four miles from the small town of Whitehall, Montana (population 1,000). The nearest big towns are Butte (40 miles), with a population of 34,000 and Bozeman (60 miles), with a population of 39,000. You need to consider how long you can be comfortable in one spot with limited transportation. You might be okay on only a bicycle, but you might also feel trapped after a month or so.

Whether or not you bring your own wheels, at least a driver's license is highly recommended. Once in awhile you may be able to borrow one of our vehicles, or may be needed to transport something or someone from one place to another. Having a driver's license greatly simplifies logistics around here.
How much spending money should I bring?
How much spending money you will need depends mostly on your habits. How content are you with a no-frills lifestyle? If you have never experienced such a lifestyle before, then you can expect cravings for such things as candy bars, pop, or movies... sometimes just a desire to spend money on anything.

Day-to-day expenses are exceedingly low. Green University® LLC is a fully-immersive program, with students living onsite and cooking communal meals. We typically harvest, process, and eat a lot of roadkill game (legal here in Montana), plus we forage for wild foods, grow a small garden, and provide basic groceries such as vegetables, rice and beans, and such. If you want expensive organic food, then you will have to buy your own. Taking all of this into consideration, we recommend bringing a minimum of $500 in discretionary spending money for the year-long program. In addition, plan on spending $300 to attend Rabbitstick Rendezvous in September (materials fees may be required for some workshops at Rabbitsick), and there may be opportunities to attend other gatherings and special classes as well, so it is helpful to have funds available to cover those events.
Will I be able to earn an income during my stay?
The tuition fee includes shelter and basic food, freeing participants to focus on the activities at hand, rather than going job-hunting and trying to pay rent. Any type of regular employment would be wholly incompatible with our schedule, or lack-thereof, since we tackle projects or take-off on adventures at any time, without regard to weekends or weekdays. However, short-term jobs, such as helping a neighbor for a day or two, can be squeezed in around other activities.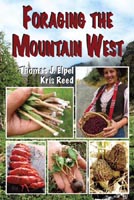 For those who are interested, it is often possible to earn back some or all of the Green University® LLC tuition. We may be able to find ways to collaborate on worthwhile projects, varying from producing books and videos to launching green businesses. Some of our past interns have made a net profit from their Green University® LLC experience. In our opinion, that's the way the program should work!
Will I have access to a telephone and e-mail?
There is internet and phone available at the Elpel house in Pony, located twenty-five miles from River Camp. You are welcome to use the phone and internet as long as you don't abuse the privilege. Most participants have mobile phones, and there is good cell coverage around here. You are welcome to bring your own computer for internet use if you have one.
Here in Montana the grass greens up in April and the trees leaf out in the last half of May. June is often our monsoon season when it rains almost every day, except during drought years, which are frequent. The wildflowers put on a pretty amazing show, starting at lower elevations in May, and rising up into the mountains throughout the summer. By late July the grass starts to dry out, unless we have a really wet year.

In normal years there are forest fires somewhere in the state in August, but they are usually far away. Our place is within walking distance of the forest, and a few hundred thousand acres of scenic mountains, lakes, and streams for hiking, camping, and recreating. In drought years, however, the fires seem to be everywhere, sometimes filling the valleys with thick, choking blankets of smoke for several days at a time.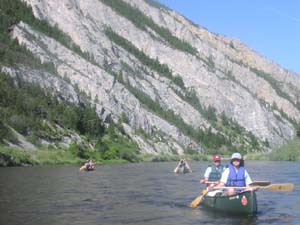 The first killing frost comes in September. The leaves turn in October, and they are really spectacular along the rivers. Winter usually comes to stay in November and persists through December, January, February and March. Overall, our winters are mostly sunny and dry. The temperature may dip down to -20F to -30F a couple times each winter, but we can also have a warm spells with T-shirt weather right when you least expect it.

There are hints of green and some really nice days in March, yet just when you think spring is here, we often get some of the biggest blizzards of the winter! We often get our heaviest snows in April, sometimes even in May, with at least one snowstorm (often several) during June, July, and August. That is the reality of life in the northern Rocky Mountains!
Will the experience live up to my expectations?
Many prospective interns come with a romanticized dream of living a simple life close to the earth. That's okay. Just keep in mind that we do drive cars, eat pizza, and use computers. Our lifestyle is definitely not that simple. Keep your expectations realistic, and you may discover opportunities you never even thought of.
What other considerations should I be thinking of?
Do you like kids? Our kids may be all over you...
Can you get along and live with people from different backgrounds and different values and varying social and political attitudes?
Can you cope with people with different habits, such as night people, morning people, gregarious, quiet, tidy, or sloppy people?
Are you a self-starter? Can you motivate yourself without a leader to show you every step?
Ready for an Adventure? Join us!
Registration: How to Apply
---
Two years ago I arrived at Green University to begin a year long internship, learning how to make buckskin and learning other primitive skills like fire making, shelter building, and edible plants. While there I discovered I really liked working with animal hides.

Today I'm at my first taxidermy competition with Amy's Animal Art Taxidermy, competing with my first mount. If you told me that two years ago I wouldn't have believed it. It's amazing looking back over the last couple years and seeing how I've changed, and how my life's path has changed.

I won second place in the amateur division at the South Carolina Association of Taxidermy show! Had a lot of fun and learned a lot too! Several people were impressed that this was my first mount, one said his first deer didn't look anywhere as good as mine.

--Lydia