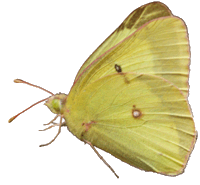 "Nature exists as little more than wallpaper in most people's lives. In the modern world we are surrounded by pretty green foliage with a few flowers for splashes of color, plus birds chirping pleasantly nearby and manicured ponds with ducks looking for breadcrumbs. It is all very quaint, but who really pays much attention to wallpaper?
"At best, we are sometimes so taken with the scene of a rainbow after a storm or a butterfly visiting a flower that we pause for a moment to admire the walls of our world, but that is about as far as it goes. Some inspired individuals appreciate the scenery enough to seek out narrow wilderness paths where they can get a completely unobstructed view of the walls. But very few people ever make it beyond the paper."
--Thomas J. Elpel
Nature as Wallpaper
Green University®LLC Instructors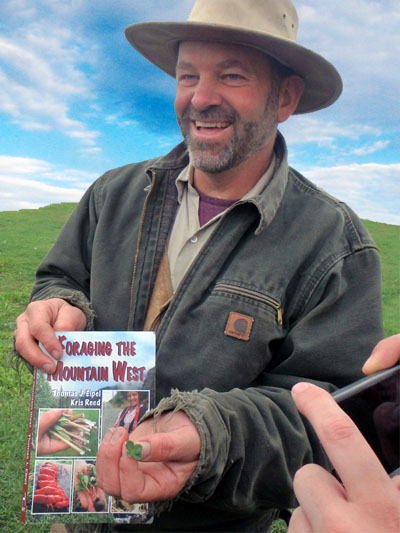 Thomas J. Elpel, Founder/Director
Thomas J. Elpel is the founder of Green University® LLC and Outdoor Wilderness Living School, LLC (OWLS), as well as HOPS Press, LLC and the Jefferson River Canoe Trail. He has authored seven books and produced seven videos on topics ranging from wilderness survival and botany to stone masonry, sustainable construction, and green economics.

As a child, Tom was mentored by his grandmother, Josie Jewett. Together they explored the hills and meadows near Virginia City, Montana, collecting herbs, looking for arrowheads and watching wildlife. Grandma Josie helped Tom to learn about native plants and their uses, igniting a passion for nature that has inspired him ever since. She also sparked his interest in survival skills.



Tom's first serious exposure to wilderness survival skills began at the age of 16, when he went on a 26-day, 250-mile walkabout in the desert canyons of southern Utah with Boulder Outdoor Survival School. The following year he and Grandma Josie went together to Tom Brown's Tracker School in New Jersey. From there Tom spent thousands of hours practicing, developing, and teaching survival skills in his "backyard" in the Rocky Mountains. These experiences led to writing his book Participating in Nature: Wilderness Survival and Primitive Living Skills, which is currently in its sixth edition. Tom has also produced four DVDs in his Art of Nothing Wilderness Survival Video Series.

Tom's basic philosophy is that wilderness survival skills are useful to connect with nature, yet you shouldn't run away from the problems of modern society. Instead, we need to apply the lessons of living close to nature to the challenge of solving our worldly problems. Outdoor Wilderness Living School, LLC is presently dedicated to providing Stone Age living skills classes and camping trips to public school groups. Tom launched Green University® LLC in 2004, to expand the curriculum from teaching merely primitive skills outward towards addressing issues of global sustainability.
---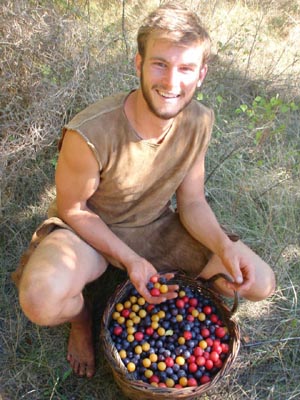 Kris Reed, Field Director
Kris Reed arrived at Green University® LLC as an student in March of 2006, a few months before his nineteenth birthday. He joined Tom and friends for a recreational walkabout In Search of Spring, but they were all a little too early for it. Kris came with a passion for primitive skills, which quickly spread to an equal interest in botany, house-building, and consciousness. Kris has made G.U. his part-time home ever since, coming and going periodically each year. Be sure to read Kris Reed's Adventure Journals.

Kris assisted with nearly every step of the construction of the original Green University® LLC student house from building the stone walls to putting the roof on, plumbing, and wiring the inside and plastering the walls. Frankly, the house never would have been completed if Kris hadn't taken a personal interest in seeing it done.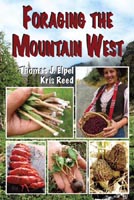 Kris is a primary instructor through our Outdoor Wilderness Living School, LLC (OWLS) primitive skills programs for public schools. He assisted with the Classroom in the Woods DVD and co-hosted Volume 4 in the Art of Nothing Wilderness Survival Video Series, Canoe Camping: on a song and a paddle. Kris also helped create the card games that go with Shanleya's Quest: A Botany Adventure for Kids Ages 9 to 99, and he collaborated with Tom through much of the writing of Roadmap to Reality. Kris Reed co-authored Foraging the Mountain West.

More than anything, Kris is a friend and part of the Elpel clan, journeying together on wilderness survival adventures or car camping with the family. Kris even took Tom's son Donny on an extended canoe trip down the Colorado River from the Hoover Dam to Yuma, Arizona.

Kris has a quiet and unassuming grace. As an instructor he doesn't present himself as teacher and possessor-of-knowledge, but rather as a friend sharing knowledge, or as a mentor facilitating the exploration and discovery of new ideas.
---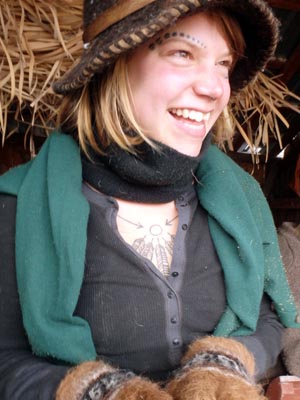 Emily Bartle, Instructor
Emily Bartle left high school and the Midwest knowing the endless traps of college, careers, steady bills and miles of corn were not for her. "Bartle" took charge of her own destiny and moved to the Oregon coast to pursue what mattered to her heart. She certified and worked as a massage therapist, supplemented by dumpster diving and living in squats to "make her living." She practiced violin, guitar, banjo, and hurry gurdy with friends and self-guided mavens. Bartle studied with a shoe-maker, worked in permaculture gardens and intentional communities, and discovered how to wield her own magic and intentions in the world. Still, she felt there was something missing.

Bartle started her back-to-nature quest by making a commitment to living and sleeping outdoors. Bartle discovered her passion for primitive skills at the Echos in Time gathering in Oregon, where she wove her first basket with Margaret Mathewson. She worked extensively with Margaret after that, learning the art of harvesting, prepping, and weaving with natural materials. She learned how to braintan hides with Red Louvish and later immersed in the craft through an extended internship with Katie Russell, honing her skills in tanning, tailoring, and teaching.

Living nomadically, Bartle has learned the arts of felting wool, herbalism, goat herding, food preservation, and many other earth-based skills. Bartle emphasizes the "softer" skills of primitive living, such as communication and communal living. Bartle continues her nomadic existence throughout the West, learning and teaching how to rewild, reconnect, and live in tune with the rhythms of the earth.
---
Barnes, Field Director
Barnes grew up playing in the mud and building forts in the hardwood oak, hickory, beech, and maple forests of North Carolina. He earned an undergraduate degree in parks and recreation management at Western Carolina University, snuggled in the deep valleys and hollers of Cullowhee, North Carolina. Barnes earned college credits on school-related backpacking trips exploring the mountains of western North Carolina and Great Smoky Mountains National Park. He later walked the 2,168-mile Appalachian Trail, earning a semester's worth of credit towards a master's degree in Experiential Education through Mankato State, Minnesota.

Barnes has worked as an instructor for several at-risk youth programs, otherwise known as wilderness therapy, spending nearly 600 cumulative days on the trail with young people, teaching communication and life skills, wilderness living, and primitive skills. He has worked on commercial fishing boats in Alaska, living for months at a time on the Bering Sea. Barnes has a homestead and cabin far from town, where he continues to develop and practice self-sufficiency skills with his best friend, Dixie dog. Check out his website and craft store: Homestead Montana
---
Michael Scott, Instructor
Michael Scott grew up reading Gary Paulsen novels and dreaming about life in the wilderness. In his teenage years, his focus was primarily on rock climbing, backpacking, and adventure. Michael studied Outdoor Experiential Education in college then decided to quit school to live more experientially. He worked as a Backcountry Wilderness Guide for troubled teens and young adults, discovering firsthand the deeply therapeutic impact of living close to the land. There he created and taught a skills camp focusing on survival skills and crafts in the Utah backcountry and rediscovered his childhood dream of living with nature.

Michael transitioned into an ongoing, three-year camping trip to devote his life to learning and practicing primitive skills. Two years into this journey, Michael met Tom Elpel at a primitive skills gathering and soon after enrolled in the year-long immersion program at Green University, camping out through a Montana winter in a wickiup while living and breathing primitive skills. As an instructor, Michael is fun-loving and energetic, eager to share how-to skills, play games, or lead a group in improvised song around the campfire..
---
Kelsi Cunniff, Instructor
Kelsi grew up in Olympia, Washington and then lived in Seattle for many years, spending most of her time professionally Irish dancing, hiking, and working with kids as a summer camp and before and after school counselor, tutor, and dance teacher. After college and several years of living in Seattle, she realized that urban living and a career-centered lifestyle was not for her. Seeking change, she moved to northeast Oregon and spent three years managing a small farm with a focus on holistic management and rotational grazing. She spent her days outside moving cattle, sheep, goats, and chickens in order to restore pasture health and diversity, while also practicing organic gardening, permaculture, wild harvesting, traditional crafts, and food preservation techniques.

Kelsi currently lives a nomadic lifestyle and continues to explore the path of living sustainably and harmoniously with the natural world. She came to Green University for the Outdoor Education and Basic Skills Intensive, which re-inspired her passion for outdoor education..
---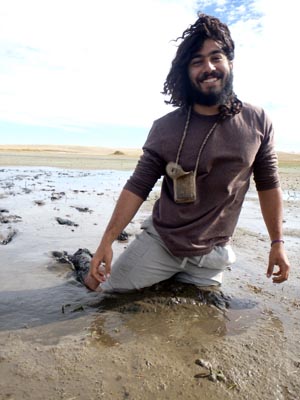 Neal Tyagi, Instructor
Neal Tyagi grew up on the gulf coast of Texas, always outside playing sports and cycling. In his late high school years he began to see the false securities and facades of modern living, leading to the desire to pursue a more life-honoring path.

Neal joined the nine-month residential Anake program at Wilderness Awareness School in the Pacific Northwest. He experienced the importance and fulfillment of the archetypal village / tribal way of living and learned key principles and methodologies crucial to being attuned to the landscape, seeding a passion for awareness practices and native philosophies, while discovering a path of connectedness to himself, community, and nature. He feels called to be a bridge between the wild and the tame for himself and other people while developing his communion with the landscape. After mentoring children in Nature Connection in the heart of Texas, he traveled to Montana on a continuing journey of working with earth-based living skills such as brain tanning, food harvesting, animal processing, tracking, and more.
---
Kyle Chamberlain, Instructor
Kyle Chamberlain has worked as a survival skills instructor, conservation educator, wilderness therapy counselor, trail crew leader, freelance writer, and as a botany technician for the Colville National Forest. His Human Habitat Project, based in Kettle Falls, Washington, pioneers in feral food forestry and integrating ancestral skills with modern life. Kyle has taught for Rabbitstick, Saskatoon Circle, Between the Rivers, the National Park Service, and various museums and private groups. His writings have appeared in Permaculture Activist and The Permaculture Research Institute blog. He co-hosts the annual North Columbia Knap In.

Kyle began foraging and trekking in his teen years, guided by the writings of Larry Olsen and Tom Elpel, and inspired by the stark sagebrush deserts of Eastern Washington. In high school, he taught friction fire at the museum and studied ethnobotany papers hidden in his textbooks. He lived by foraging, alone, for as long as a month at a time. Kyle still wants to be a hunter/gatherer when he grows up. He is creating a food forest which will include hundreds of tree and shrub species. He is presently fascinated with the co-evolution of food plants and humans, critiques of civilization in classical philosophy, and tertiary paleontology.

Kyle's ambitions include forming a trust to protect the Human Habitat Preserve indefinitely, growing wild food trees from around the world in an Edible Arboretum, ethnobotanical explorations of Central Asia and East Africa, raising bactrian camels and mountain tapirs, and writing a book.
Ready for an Adventure? Join us!
Registration: How to Apply
---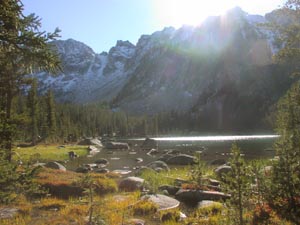 Tom,

I have read some of your book, Primitive Living, Self-Sufficiency, and Survival Skills. As I started it, I felt angry because it conflicted with some of my beliefs and values. After a bit of digestion, talk, and thought I became grateful. Your views helped expand my perspective and enhance my understanding of life.
You seem to be developing most of your beliefs outside of labels, i.e. environmentalist, conservative, liberal. I feel excited because I want there to be more understanding and peace. I think that comes from people connecting with themselves and coming to their own understanding, instead of having beliefs aligned with a certain label. My views are constantly changing and your views have already helped me understand more. Thank You.

Chad