"Little has changed since the Stone Age. We still have the same basic needs today as in millennia past for such things as physical and mental well-being, shelter, fire, water, and food-it is only the way we meet those basic needs that has changed. For example, as hunter-gatherers we met our needs largely on our own; each of us produced every aspect of our culture, from shelter to clothing to entertainment. Today we have the same needs, but we more often meet those needs through the network of society, trade, and money. Nevertheless, if we look beyond the illusion of money we will discover that our economy today - like the economies of all past cultures - is based not on dollars or Duestche marks or yen, but on calories of energy."
--Thomas J. Elpel
Calories: The Currency of All Economies
Green University® LLC Alumni
Meet previous students from Green University® LLC's
Immersion Program and Intensive Classes
2016
Neal, Dean, Derrick, Jason, Erik, Janeth, Jack, Rob, Ed, Mike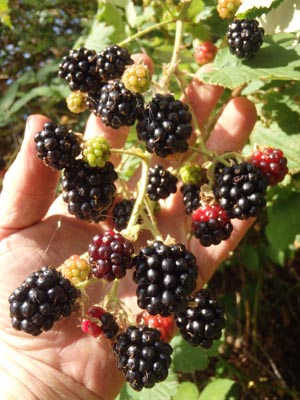 2016 was a year of fun and adventure! We started out with a Botany and Foraging Intensive exploring early spring plants and digging wild edible roots in eastern Washington.

Neal transitioned from student to instructor. Erik and Jason joined our month-long Outdoor Education and Basic Skills Intensive, working with local public school kids through Outdoor Wilderness Living School, LLC (OWLS). (Check out the video!)

Right after the kids programs finished up, we went on a two-week vacation, paddling the Tongue River in southeastern Montana. Our group included staff, students, neighborhood kids, guests from California and Australia, and Tom's girlfriend Janeth.

Back at home in June, we renovated an old cedar strip canoe, then drove to Hells Canyon, Idaho for our first Wild Fruits Rendezvous. We met with other interested folks and spent a full week camping out and picking, canning, and drying feral apricots, blackberries, plums, elderberries, and mulberries.


Moving into fall, the crew attended Rabbitstick Rendezvous for a week classes and community. Afterwards, Neal organized a Wild Rice Harvesting expedition in northern Idaho.

Intermittently throughout the year, we prepared the modernized earthlodge for a permanent structural shell of shotcrete. We poured footings and wrapped the earthodge in a cage of metal reinforcing bar. And finally, in October, we rented a shotcrete machine and air compressor to spray a cement-based mix on the structure. Now we have a permanent facility at River Camp for lodging and classes!

We finished the earthlodge work just in time for the November Deer Processing month. Jack, Rob, Ed, and numerous former students joined the fun, skinning and processing deer and tanning hides.
---
2015
Kenny, Lydia, Jerry, Janeth, Dave, Sue, Wren, Jamie, Ken, Neal, Mike, and Terry


2015 started out with lots of meat, as Kenny and Lydia picked up four roadkill deer in one week. They cut the meat into strips and dried it over the stove to make jerky. Lydia joined the crew at Buffalo Bridge in February, skinning bison shot by native hunters, and processing the hides, meat, and organs. In early spring, Kenny took his jerky and headed out on a 1,000-mile walk on the Pacific Crest Trail.

Jerry arrived in May in time to jump into our OWLS Ancient Skills programs for the public schools. Afterwards, we paddled down the upper Missouri River on a week-long carp hunting expedition with bows and arrows, taking along friends, students, neighborhood kids, and Tom's girlfriend Janeth from Sweden. Janeth became an unofficial student, eagerly diving into the skills throughout the year.



Green University hit the road in July, with Tom co-teaching a month-long Botany and Foraging Intensive in Washington, Idaho, and Oregon. Students practiced their skills at keying out plants in Tom's book Botany in a Day, until they could identify virtually any plant they encountered, from flowerbeds in town to desert canyons and alpine mountaintops.

Neal arrived in late summer, and we headed out on another road trip, harvesting wild rice and catching salmon in northern Idaho, connecting with friends and prior students along the way.

Back at home, we closed in the long-term earthlodge project with slabwood and tarps to make a functional winter shelter in time for the November Deer Processing month. Mike, Terry, and numerous former students joined the fun, skinning and processing deer and tanning hides.

---
2014
Kenny, Lydia, Alex, Bobby, Wiley, Dave, Suzie, Ryan, Barnes, Wendell, Alexander, Rebecca and Connor

Green University® LLC started rolling in May, when Kenny arrived for the year-long program and jumped right into learning and teaching as an assistant instructor in our Outdoor Wilderness Living School programs for public schools, including our always epic junior high camping trip. Afterwards, we rounded up friends and neighborhood kids and went on a fun carp hunting adventure on the upper Missouri River.

Lydia arrived later in June for the year-long program, followed days afterward by Alex. Kris Reed taught the crew how to braintan hides and make clothing. In July we took a break and went on a week-long adventure paddling the Bighorn River. In August, it was back to hde tanning, as we journeyed out to Twisp, Washington to make braintan buckskin clothing and tan buffalo hides with Katie Russell. We all had a great time at Rabbistick Rendezvous in September.

Fall brought a big bustle of activity as Bobby, Wiley, Dave, Suzie, Ryan, Barnes, Wendell, Alexander, and Betsy joined the crew for the month-long Deer Processing Intensive, led by Kris and Bartle, followed by a wonderful Thanksgiving feast.
---
2013
Sarah

2013 was a quiet year for Green University® LLC as Tom Elpel finished writing and publishing the updated, full color edition of Botany in a Day: The Patterns Method of Plant Identification. Sarah, a high school teacher from Helena, Montana, joined us for much of her sabbatical, polishing her primitive skills and helping with our numerous primitive skills programs for public schools.

During the summer, Tom and Kris Reed led a fun and free walkabout sixty-five miles through the Madison Range in southwestern Montana. Kris and Tom's son Edwin also did a Lord of the Rings adventure across the Tobacco Root Mountains. Tom got a horse and spent much of the summer riding all over the mountains. In the fall, Kris and Katie Russell skinned deer and Kris taught a class on braintanning hides.
---
2012
Grant, Logan, Libby, Ryan, Will, and Meg

Green University® LLC started rolling in April with a big hide tanning class taught by Katie Russell. Grant stayed on after the hide tanning class for the immersion program and was soon joined by Logan. They assisted Tom Elpel, Kris Reed, and Katie with the primitive skills programs for public schools, including the 2012 Harrison School Junior High Camping Trip.

Intermittently throughout the summer, we worked on a small castle guest house out of mostly recycled materials. We hopped back and forth between Montana and Washington a few times through the course of the year. We also took time off from teaching and building for some canoe trips, carp hunting, and walkabouts. With the fluid nature of the Green University®LLC program, Grant and Logan intermittently took off to other commitments and then returned.

Green University® took a giant step forward in the fall, with the purchase of our new 21-acre outdoor skills field site, dubbed "River Camp." Kris set up his 18-foot diameter felt Mongolian yurt and moved in, soon joined by students Libby, Ryan, and Will, plus Meg who was here last fall. Kris and Katie led the immersion program with an intensive focus on animal processing. The animal processing crew skinned more than three hundred deer, fleshed, and salted the hides, and did some hide tanning, before departing for the holidays. We are very excited to move forward now that Green University® LLC has a permanent home!
---
2011
Jonathan, Forest, Meg, and Trenton

Green University® LLC is slowly finding its way again after Tom Elpel's marriage ended in 2010. Jonathan joined Tom, Kris Reed, and Katie Russell in the spring for some primitive skills experience. He helped out with the primitive skills programs for public schools, including the 2011 Harrison School Junior High Camping Trip.

Katie Russell spent the summer doing a 1200-mile horseback ride across Washington, Idaho, and Montana. Tom showed up and offered backup assistance periodically along the way.

Katie led the immersion program in the fall, with an intensive focus on animal processing. We were joined for the fall session by students Forest, Trenton, and Meg, as well as a handful of other individuals that came by for quick classes. The animal processing crew skinned more than two hundred deer, fleshed, and salted the hides, and did some hide tanning. We had the junior high students up for a day of hide tanning. It was good to feel the energy and community spirit returning to Green University® LLC!
---
2010
Brandon, Laura, and Sky

After his arrival in September of 2009, Brandon helped build the garage then stayed over the winter in the student house, mostly working on his own writing and poetry. Brandon also started work on a botany database key for plant idenfitication, which is presently under continuing development. Kris returned for his fifth year, but as an instructor, rather than as an student. Sky and Laura arrived at the beginning of May, and we all worked together with the kids programs, doing day-long outings with the elementary kids, as well as the three-day, two-night junior high camping trip. Just before Brandon took off in June, we assembled friends, family, and students for a six-day carp-hunting trip on the Missouri River and Canyon Ferry Reservoir. That was lots of fun and we caught numerous carp with our bows and arrows and some by hand.

On the downside, the immersion program was cut short as Tom and Renee separated and initiated a divorce after twenty-one years of marriage. The preceding three years of trying to keep the marriage going were hard, and now they were ready to move on. They remain friends, co-parents, and work partners. Renee moved into the student house continues to own and operate Granny's Country Store, while Tom plans to relocate and continue growing and building Green University® LLC.
---
2009
Kris, Joseph, Ginny, Jake, Mike, and Brandon

2009 was a pretty low-key year. Kris returned and took Tom's son Donny on a three-hundred mile canoe trip down the Colorado River. Joseph flew out from Missouri and stayed for six weeks to help build the masonry fireplace in the student house. Kris helped out with the primitive skills programs for public schools and joined the Elpel's on a week-long canoe trip down the Musselshell River in central Montana. Jake and Ginny stayed for a few weeks in July for some canoeing, hide tanning, and other primitive skills practice. Then Tom disappeared for most of August to participate in an all Stone Age Living Project. Students Brandon and Mike arrived in September, after Rabbitstick Rendezvous, and helped build the garage attached to the student house. Although many small projects remain, the garage was the last major project on the student house.
---
2008
Kris, Sholei, Matt, and Lauren

Tom and Renee took a break from the immersion program through most of 2008 to focus on quality family time after Tom wrapped up two years of writing his newest book, Roadmap to Reality. Although the immersion program was temporarily suspended, previous students Kris and Sholei returned for brief stays at Green University® LLC and joined us for an early walkabout in Arizona. The immersion program started up again in the fall when Matt bicycled to Montana from New Jersey. Lauren also joined us for the last couple months of the year. We tanned hides, wrapped up some projects on the student house, and went out on some short walkabouts.
---
2007
Kris, Sholei, Lisa, Bonnie, and Vidahlia

Kris returned early in the year and built most of the frame walls inside the student house, and did much of the rough plumbing and wiring as well.

After our chilly walkabout the previous spring, we officially started 2007 with trip down south for the Virgin River - Lake Mead Canoe Trip. Sholei joined us for the canoe trip, and stayed on through the end of June, helping out with house-building projects, such as plastering the interior, wiring outlets and switches, and pouring the footings for the greenhouse and porch. We also hired Sholei part-time to work in Granny's Country Store.

Lisa and Bonnie arrived in July, along with Bonnie's two-year-old daughter Vidahlia. Lisa and Bonnie were very enthusiastic about house-building, and helped to complete the stonework on the porch and greenhouse, terra tile the main floor of the house, and poured concrete countertops. They took turns watching Vidahlia, so that one of them was always available to help out with projects. Vidahlia was a great joy everyday and loved playing on the sand pile. Besides house-building, we made lots of apple cider, went canoeing, and spent a few days car camping in Yellowstone National Park.

Bonnie and Lisa stayed until mid-December before heading home to Alabama. Bonnie illustrated Tom's book Roadmap to Reality: Consciousness, Worldviews, and the Blossoming of Human Spirit.
---
2006
Kris, Phil, Merian, and Adam

We started 2006 with a walkabout in eastern Montana In Search of Spring. We didn't find it, and Phil's hair in the picture above is not gray, but white with snow. After the expedition we went to work on the student house. Kris, Phil, and Merian lived in the basement, and hung a tarp from the ceiling to redirect the rainwater coming through the floor. It was a very wet basement.

One day a wildfire blew on down the other side of the river while we were grouting the tile floor in the basement. We patrolled our side of the river for sparks, and had to put out one small fire. Kris, Phil, and Merian helped complete the stonework up to the peak in the front and the back of the student house.

Kris stayed on and co-hosted Canoe Camping on a Song and a Paddle, Volume 4 in The Art of Nothing Wilderness Survival Video Series. We worked together to put a roof on the student house. Adam stopped by to check out the project in August, and ended up staying for five weeks. It was perfect timing, as we needed the additional help to close in the roof to finally keep the house dry. Afterwards, we went out on a couple of short expeditions. It was great to get the house closed in to provide dry living space for future students and to be able to work on the project during the winter. Thanks guys for all your help!
---
2005
Mike, Robert, Brian

Green University® students Mike, Robert, and Brian started at the ground floor, building the student house from the basement on up.
In the spring of 2005 we tore down the trailerhouse that previously served as the student house, and started construction on a new passive solar stone house to replace it. Unfortunately, that meant we had no place for the students to live while building the new house. Mike, Robert, and Brian moved into an eighteen-foot tipi, which kept them mostly dry, and worked their butts off to get the student house started from the ground up. They did the hardest and hottest grunt work to form and pour the footings and basement and start the stonework. It is because of their efforts that the Green University® LLC student house materialized into existence.

Mike was especially interested in building and had considerable building experience, so that helped. Robert was most interested in primitive skills, and was great working with kids on the junior high camping trip. I wish we could have done some additional walkabouts together. Brian was the first one to move into the stone house, although it had no roof. The floor over the basement looked reasonably tight, but actually leaked like a sieve. We are immensely grateful for their combined efforts to get the student house started.
---
2004
Brian, Norm, and Christian

We bought Granny's Country Store in Silver Star, Montana in the fall of 2003, and officially launched the immersion program in 2004 as part of Hollowtop Outdoor Primitive School. Students Brian and Norm lived in the trailerhouse next door to Granny's and stayed with us for six months. Christian also joined us for a few weeks in the springtime. On the junior high camping trip, while Tom was whispering to the students about how to use a throwing stick, Christian was standing in the back of the group, saw a bunny, and killed it right then with his throwing stick.

Brian and Norm helped put a fresh coat of paint on the store, and assisted with many other maintenance projects around the place. Primitive skills and hide tanning was the primary emphasis of the year, and we all made buckskin outfits and joined Lynx Vilden (a.k.a. "Lynx Shepherd") for a canoe trip in northwest Montana. (Be sure to read Norm's Primitive Skills Journal.) Conversations with Brian and Norm led to the idea for Green University® LLC, which was launched in the fall of 2004.
---
Prior Immersion Students
Chris, Vince, Richard, Monk, and Jim
The immersion program first started in about 1994 when Chris and Vince independently arrived at our home to check out Hollowtop Outdoor Primitive School. They offered to stick around for a while and lived in a hut in our orchard. Chris and Vince designed and built an earthlodge on the property that became a teaching facility and student house for several years. We remain in touch with both of them on a regular basis.

After working with Chris and Vince, we were inspired to launch an immersion program, but needed an appropriate space to house students separate from our home, which didn't happen until we bought Granny's Country Store in the fall of 2003. Other individuals who contributed to the shaping of the immersion program included Richard, who helped us with a stone masonry project in 1998 and joined Tom for a walkabout over the mountains. At other times we were joined by Monk and Jim who stayed with us for a few weeks, learned some primitive skills, and helped take care of the place when we were away on vacation with our kids. We gradually realized that we preferred the long-term relationship with a handful of individuals versus the short-term relationship of structured classes and expeditions. These experiences gradually led to the immersion program and the founding of Green University® LLC.
Ready for an Adventure? Join us!
Registration: How to Apply
---
Hey Tom!


I remember on the way to the airport you asking me to express what I thought about the immersion program. I can't recall what I said but i have more to add because I didn't realize most things till I left. I gained a lot of confidence in my ability to be innovative. When I returned home and was helping my cousin with his construction business I was much better at my job. Like you said. When you build, you are always going to run into problems you've never had before. Its learning how to deal with whatever is thrown at you that will make you successful. It was awesome how Brandon and I were allowed to come up with our own ideas and then get to implement them if they made sense. My cousin was also quite impressed with how well I could use all the tools. I've found the experience to benefit me in other areas of my life not related to construction.

Take it easy Tom,

Michael S.